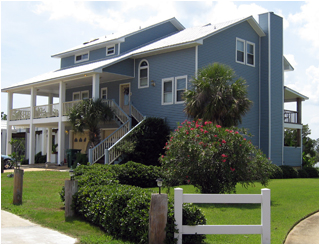 Buying
Answers To Commonly Asked Questions About Buyers Agents
Q: Can any real estate agent be a buyer's agent?
A: Yes, any licensed real estate agent in Florida may be a buyer's agent. However, before you hire an agent, check the experience that the agent has in buyer agency transactions.
Q: The last time I bought a home I believe that my agent really looked out for me. Why would anything be different today?
A: In the past, there was a lot of bending of the rules. Agents believed that they had to take some risks in order to obtain referrals and future business from you. In today's litigious environment, however, real estate agents are much more cautious. The only way to get an agent on your side is to hire a buyer's agent.
Q: If this is so good for the consumer, why aren't all real estate agencies offering buyer agency?
A: Companies across the country are changing their methods of doing business to accommodate the increasing interest in buyer agency. However, buyers need to be cautioned that many agents have not been properly prepared and that buyers should check for the experience and industry designations of the agent before signing a contract with the agent.
Q: Won't I get a better deal if I buy directly from the listing agent?
A: NO. The listing agent owes his or her loyalty to the seller and cannot legally help you get a better deal. Although some buyers believe that the listing agent should be willing to take a lower commission because he or she does no have to share with another agent, they fail to consider that the listing agent has twice the amount of work if there is not another agent available to help, so the listing agent may still not be willing to give up commission.
Q: What other differences can I expect from a buyer's agent?
A: When you hire a buyer's agent, the entire home finding process should change. Rather that trying to sell you on the good points of the properties you are looking at, a buyer's agent will help you discover all the negatives of the home. A buyer's agent should also prepare a contract that offers the buyer better terms and conditions and that suspends dates for settlement and moving that favor the buyer. A buyer's agent will also look more diligently for a home for you and should open up additional home finding possibilities for you, such as for-sale-by-owner properties and properties not yet on the market. A buyer's agent will protect your interests should any problem arise during home inspections and will negotiate in your best interests any time there is a need to reopen contract negotiations.
Q: Can my agent list my home and also be my buyer agent?
A: Some buyer agents work with both buyers and sellers and those who do not list homes will usually refer you to an agent to help you market your home. Be certain, however, that if the same agent lists your home and helps you find another that you have signed a buyer agency agreement with the agent and that you have checked to make sure that the agent is proficient in handling both.